Work With Me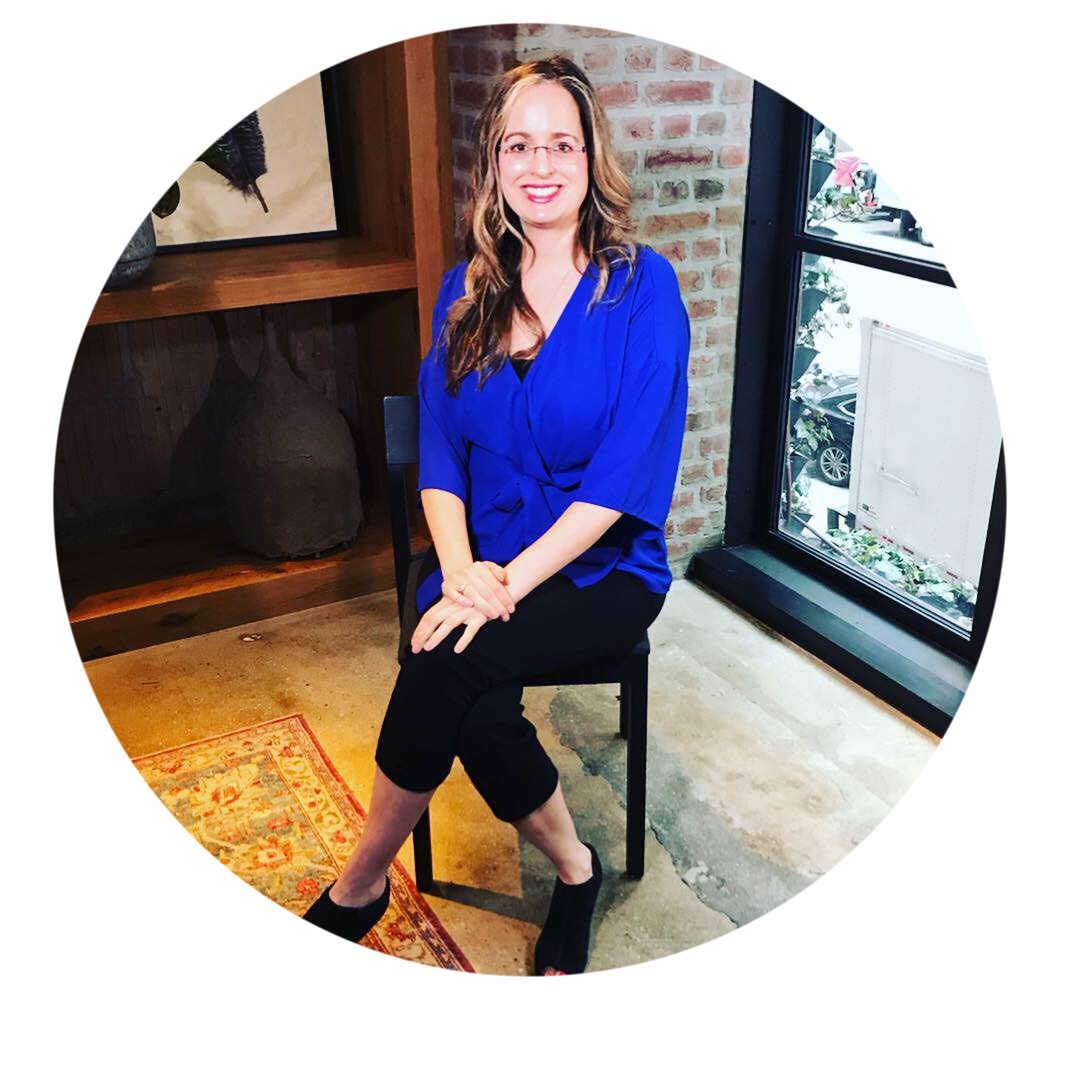 Melissa Halas, MA, RDN, CDE is America's trusted nutrition advisor in sports nutrition with a plant-based boost, childhood and family nutrition, and functional foods and nutrition therapy. She is a nationally recognized expert in the field of nutrition, with over 20 years of experience of helping people improve the quality of their health and life through realistic and sustainable changes. Melissa has been featured in national campaigns and media work where she brings her fun and relatable approach to wellness, sports nutrition, family and kids' nutrition, and practical, attainable lifestyle changes to a variety of viewers, listeners, and attendees. Melissa has inspired audiences throughout the country and individuals through her private practice with her passion, humor, and enthusiasm for health, and ability to show that eating well, exercising and living green is fun for everyone in the family.
Sports Nutrition with a Plant-Based Boost
After teaching and working with athletes of all ages, Melissa brought her knowledge to life for athletes and exercise enthusiasts with her plant-based sports nutrition guide and cookbook.
Childhood & Family Nutrition 
From pregnancy to adolescence, Melissa has had parents covered with healthy tips and tools to transform their family's life with the 1st kids and family nutrition mega-site, SuperKidsNutrition.com, since 2006.       
Functional Foods & Nutrition Therapy          
With nearly two decades of experience teaching functional foods, writing, and counseling, Melissa has expertise on a variety of health concerns.
---
Nutrition Counseling
Webinars
Media, Brand Representation, and Writing
Speaking Engagements and Corporate Wellness
Brands Worked With
---
Nutrition Counseling Local (Los Angeles) and Virtual (Internationally)
I have over 20 years of experience as a Registered Dietitian Nutritionist and 15 years as a Certified Diabetes Educator helping individuals and families finally get the results they've been waiting for. With a Master's degree in nutrition education, along with an extensive foundation of clinical experience under my belt, I am fully equipped to get you to where you want to go. With my help, clients have experienced dramatic changes in their health and energy levels—from kids who now actually ask their parents for more veggies at dinner, to adults who have dropped their cholesterol levels, improved their blood glucose control, and shed over 50 pounds of weight. My approach is practical because it's customized—it's tailored to you, your needs, and your individual lifestyle. Are you ready to change your life? Let's do it together as a team! Contact Melissa's Healthy Living
Nutrition Counseling is offered at the two locations below, your home (for family nutrition counseling) or virtually.
Nutrition Services:
Family, Children or Teen Weight or Food Concerns (picky eaters, nutrition balance, weight concerns)
Eating Healthy for Families
Adolescents: Student-Athletes, Vegetarians, Vegans
High Cholesterol, Hypertension, Prediabetes, Type 2 Diabetes and Other Abnormal Lab Values
Autoimmune Disease, Fatigue, Viral Syndromes, Food Sensitivities, IBS
Health and Weight Management for Women or Men
Health Boost
Eating Green for Families
Pregnancy Nutrition
Grocery Store Visit and Strategy
Contact Melissa's Healthy Living
---
Webinars
Does your organization need a wellness, nutrition or fitness webinar to keep your employees in good health? Would your company benefit from providing a continuing education presentation on functional foods, exercise, living green or other nutrition-related topics? Invest in the health of your employees with a customized webinar and reap the return via increased productivity and decreased health-related absenteeism and medical expenditures.
Contact Melissa's Healthy Living
---
Media, Brand Representation, and Writing
Melissa works with national and international organizations and food companies. Through SuperKids Nutrition she partners or consults on National Health Campaigns, promotions, and product insights for development or launches. Through Melissa's Healthy Living, she is a regular contributor to several websites. Melissa's expertise, credibility, warmth, and enthusiasm enable her to speak on a variety of nutrition topics that are well received. She has appeared in print and broadcast media, sharing tips and information about how to raise a healthy family, kids nutrition and healthy living.
Melissa has been featured on national and local television affiliates discussing various nutrition topics, like healthy eating with a hectic schedule, kids products that fit with good health, different foods' health benefits and dining out.
Her ability to authentically and organically speak about health, nutrition, and physical activity has captivated audiences throughout the United States. Ms. Halas is a nationally recognized nutrition expert in areas ranging from pregnancy, family and child nutrition to chronic diseases, fad diets, and food science. She understands how to reduce complex nutrition research findings and concepts into simple, clear and actionable ideas that anyone could understand and implement. Melissa is a credible source, and her reports are always researched based and expressed in an energetic and memorable way.
Contact Melissa's Healthy Living
---
Speaking Engagements and Corporate Wellness- Offered Nationally
Melissa Halas, MA RD CDE is frequently solicited to speak to consumers, businesses, health professionals, community groups, and schools. Whether addressing a group of twenty or 1000 in person or via the web, she brings passion and energy to engage the audience in a fun and relatable manner while providing actionable, real-life information.
Let us know your topic needs!
Healthy Living Inspiration for Busy Adults, Corporate America, Food Service Directors, Chefs, Front Line Kitchen Staff, and Teachers
Corporate Wellness – Want healthier employees? Are less sick days, lower medical related costs and happier more productive employees important to your organization? Melissa inspires busy working adults from coast to coast to set achievable health goals to live their best life! Melissa's webinar topics include weight loss, fitness, meal assembly, foods to choose and more! She also provides weekly corporate webinars through Plus One Health Management.
Healthy Living Inspiration – Motivate your staff to serve healthier food options, learn how to inspire and teach nutrition to kids, and embrace healthier living yourselves! Melissa has provided workshops to teach or enhance skill sets to staff at all levels and empower them to implement and model healthier behavior changes.
Get Motivated To Live, Look, And Feel Your Best – Making Health A Priority That Works For You –Aimed at helping those who influence other's health. – See example presentation!
Food for Thought – Learn how to eat with awareness, increase your longevity, and discover lifestyle changes that can help counter genetic risks for common chronic diseases such as diabetes and heart disease.
Functional Foods – Super Food for You! – Did you know there are numerous life-saving ingredients sitting in your spice rack or being passed over at the grocery store? With this workshop, you will be motivated to add disease-fighting foods to your diet through just a few simple steps. Learn how to spice up your life and your diet while lowering your risk of diabetes, cancer, Alzheimer's disease and other chronic conditions. Enjoy the fabulous flavors of antioxidant spices like turmeric and cardamom, which also reduce inflammation. Learn what foods to eat, and how to eat them, to help prevent breast cancer and prostate cancer while also lowering your cholesterol and improving your memory! Click here for a sample page.
Contact Melissa's Healthy Living
---
Sign up for my free Newsletter!
Have Kids? Visit www.superkidsnutrition.com