Healthy Holiday Eating this Thanksgiving

---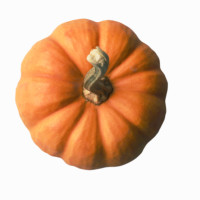 Everyone loves to splurge on Thanksgiving! But this holiday season set some goals in place to keep the whole family's health and on-track. The average person eats almost double the number of calories they need for one day on Thanksgiving. While eating healthfully may seem like a daunting task this time of year, it is not impossible! One easy way to stay on track is by simply making an effort to use whole grains for baking during the holidays. Another way is remembering to eat breakfast. Read more about the importance of breakfast during the holidays. Eating breakfast has been shown to jumpstart your metabolism and help you avoid overeating later in the day.
Choose Whole Grains for Baking During the Holidays
Make a place for whole grains at the holiday table this year.  Not only are whole grains an important part of a heart-healthy diet, but the fiber it provides will help keep you from over-eating. Did you know that fiber also decreases inflammation? Inflammation can lead to heart disease and heart attacks.  Your entire family will be thankful that you are looking out for their heart health!  Here are some easy ways to get whole grains onto your holiday table and make healthy baking substitutions.
1. When making baked goods (like pies) use whole-wheat flour or whole wheat pastry flour instead of white flour.  Or try ½ whole wheat and ½ white flour.
2. Use whole wheat bread in your stuffing or serve whole-wheat dinner rolls instead of white rolls. Try these tasty sweet potato oat flour biscuits.
3. Add a new dish!  Make a delicious quinoa or wheat berry salad instead of the traditional stuffing.  Load it up with roasted veggies like peppers and butternut squash for some additional vitamins, mineral, and antioxidants!