5 Winter Ways to Keep Moving

---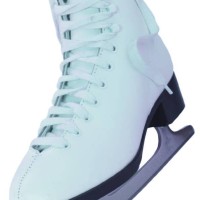 Physical activity is one of the most important parts of being a healthy family.  It helps with mood, school performance, health and overall well-being. Children should strive for 60 minutes of fun fitness every day. Adults ages 18 and over should strive to achieve 30 minutes of physical activity five or more days a week.
Here's out to do it simply:
Try indoor ice-skating or a family adventure walk in place of going out to a movie. Just calling it an adventure makes it more fun.
If it's cold outside break-up your outdoor activities. Try adding three 10-minute bursts of physical activity throughout the day. -A quick game of tag, toss, or running around the block
Park farther away on errands so you have to walk further to the store -just remember to bundle up!
During TV commercials, take turns choosing an exercise -sit-ups, push-ups, toe touches, or jumping jacks. -See how can be the fastest, silliest or sweatiest.
Have a dance party, take out the flashlights and make it disco night.
See more ideas on fitting exercise into your family's schedule.